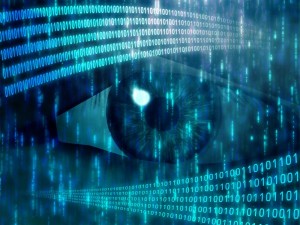 Walker Confidential respects the privacy rights of its online users. We provide you with our company policy to articulate our online information practices, including how personal information is collected and used.
What Information is Collected
Walker Confidential routinely gathers information from its online users via this website in connection with a requested investigation. Such information may include a person's name, address, telephone number, fax number, email address, social security number, driver's license number, professional licensing number and other relevant personal identification details.
How the Information is Used
The personal information collected will only be used to qualify and perform the requested investigation. Walker Confidential protects all personal information obtained from disclosure to 3rd parties, unless expressly authorized by the said user or as required by applicable legal statutes. Walker Confidential will never resell any personal information collected on this website.
Personal Information Disclosure: United States or Overseas
Any information provided to Walker Confidential will not be transferred to third parties outside of the United States, unless the investigation commissioned to Walker Confidential specifically entails investigative performance or contacts with clients outside of the United States.
Security Measures
Walker Confidential continually employs all reasonable and appropriate measures to protect the collected personal information. Such measures include appropriate physical and electronic safeguards, combined with recognized risk management and information security oversight procedures.
Method to Review or Amend Personal Information
Any potential or established client may review the information collected via this website by contacting Walker Confidential at 800.875.5209 or writing to us at P.O. Box 1134, Coeur D'Alene, Idaho 83816. Walker Confidential does not affirm the accuracy or reliability of any information provided by a user via this website.
Gramm-Leach-Bliley Financial Modernization Act of 1999
In part, a company's obligations under the GLB Act depend on whether the company has consumers or customers who obtain its services. A consumer is an individual who obtains or has obtained a financial product or service from a financial institution for personal, family or household reasons. A customer is a consumer with a continuing relationship with a financial institution. Generally, if the relationship between the financial institution and the individual is significant and/or long-term, the individual is a customer of the institution. For example, a person who gets a mortgage from a lender or hires a broker to get a personal loan is considered a customer of the lender or the broker, while a person who uses a check-cashing service is a consumer of that service.
Why is the difference between consumers and customers so important? Because only customers are entitled to receive a financial institution's privacy notice automatically. Consumers are entitled to receive a privacy notice from a financial institution only if the company shares the consumers' information with companies not affiliated with it, with some exceptions. Customers must receive a notice every year for as long as the customer relationship lasts.
The privacy notice must be given to individual customers or consumers by mail or in-person delivery; it may not, say, be posted on a wall. Reasonable ways to deliver a notice may depend on the type of business the institution is in: for example, an online lender may post its notice on its website and require online consumers to acknowledge receipt as a necessary part of a loan application. For a complete reading of the law, please visit: http://www.ftc.gov/privacy
FACTA / FCRA
Fair and Accurate Credit Transactions Act of 2003 (abbreviated FACT Act or FACTA, Pub. L. 108–159) is a United States federal law, passed by the United States Congress on November 22, 2003, and signed by President George W. Bush on December 4, 2003, as an amendment to the Fair Credit Reporting Act. The act allows consumers to request and obtain a free credit report once every twelve months from each of the three nationwide consumer credit reporting companies (Equifax, Experian and TransUnion). In cooperation with the Federal Trade Commission, the three major credit reporting agencies set up the website, AnnualCreditReport.com, to provide free access to annual credit reports.
The act also contains provisions to help reduce identity theft, such as the ability for individuals to place alerts on their credit histories if identity theft is suspected, or if deploying overseas in the military, thereby making fraudulent applications for credit more difficult. Further, it requires secure disposal of consumer information. Further information may be found at Fair Credit Reporting Act.
DPPA Permissible Uses
The Driver's Privacy Protection Act, 18 USC Section 2721 et seq. (DPPA) makes it unlawful for any person knowingly to obtain or disclose personal information from a motor vehicle record for any use not permitted by DPPA.
Below are some of the uses permitted:
Use by any government agency, including any court or law enforcement agency, in carrying out its functions, or any private person or entity acting on behalf of a federal, state or local agency in carrying out that agency's functions.
Use in normal course of business by a legitimate business or its agents, employees, or contractors, but only to verify the accuracy of personal information submitted by the individual to the business or its agents, employees, or contractors; and if such information as so submitted is not correct or is no longer correct, to obtain the correct information, but only for the purposes of preventing fraud by, pursuing legal remedies against, or recovering on a debt or security interest against, the individual.
Use in connection with any civil, criminal, administrative, or arbitral proceeding, in any federal, state, or local court or agency, or before any self-regulatory body, including the service of process, investigation in anticipation of litigation, and the execution or enforcement of judgments and orders, or pursuant to an order of a federal, state, or local court.
Use by any insurer or insurance support organization, or by a self-insured entity, or its agents, employees, or contractors, in connection with claims investigations activity, antifraud activities, rating or underwriting.
Use by an employer or its agent or insurer to obtain or verify information relating to a holder of a commercial driver's license that is required under chapter 313 of Title 49, U. S. Code.
Use by any licensed private investigation agency or licenses security service for any purpose described above.
Updates to Privacy Policy
All updates to this policy will be posted on this website. The last revision of this policy was March 2016.